Fast and Easy Marriage Licenses
When planning your wedding, the last thing you want to worry about is finding time to go to the County Clerk's Office to get your marriage license. With this traditional method, the chance for same-day services decreases significantly. At Amor Wedding Chapel in Lynwood, CA, we handle marriage licenses and all the extra documentation you need for your special day. Getting married and obtaining your marriage license is easier than ever at our venues. Our wedding professionals will take care of everything you need. We even offer same-day and short-notice marriage license services. If you are looking for an all-inclusive wedding location in Los Angeles County, you have found it at our gorgeous facilities. Reach out to us today to start planning.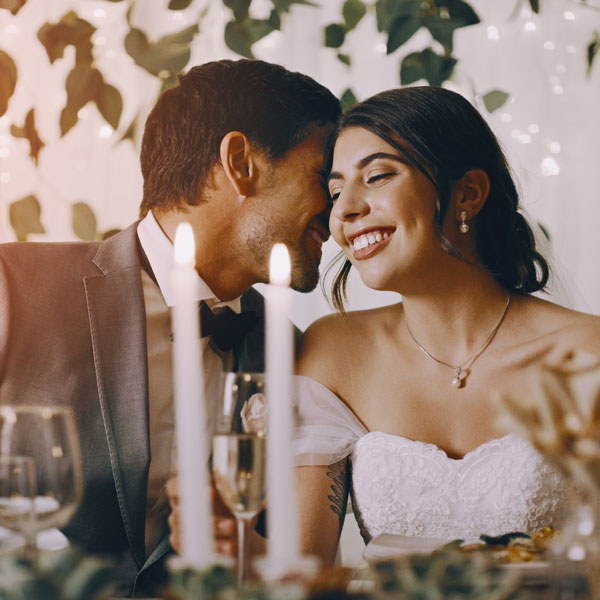 Same-Day Marriage License
Skip the long lines at the County Clerk to purchase your marriage license. Marry legally today with us anywhere in Southern California. A confidential marriage license and certificate can be issue same day.
You must have a valid I.D., be over 18, couple living together, and be currently divorced (single).
Please call for details and pricing.
English Marriage License Application
Spanish Marriage License Application
A Stress-Free Wedding Experience
If you are looking for a wedding venue in Lynwood, CA that also provides marriage licenses, Amor Wedding Chapelis your number one choice. In addition to having gorgeous wedding chapels, we have officiants who offer mobile services where we will meet you at a location of your choice. This means that you can plan the beach wedding or private backyard ceremony you have been dreaming about. We strive to make the marriage process as stress-free as possible for our clients. Your big day is about the love you and your partner have for each other, so our professionals will help keep it that way. Our team can accommodate your needs no matter what you are looking for on your fabulous day.