Our Breathtaking Lynwood, CA Wedding Chapel
If you are looking for a gorgeous wedding venue in Lynwood, CA or the surrounding areas, Amor Wedding Chapel has the perfect location for your special day. Not only is our wedding chapel in Lynwood affordable, but it comes with all the amenities you need for your wedding. With our comprehensive facility, you won't need to worry about anything from the ceremony to the reception. Our professional planners will take care of everything from music and lighting to the seating. When you trust us with the wedding planning process, you will be able to relax and enjoy your special day without worry. Our Lynwood chapel is a private and comfortable space that you and your new partner will be sure to enjoy.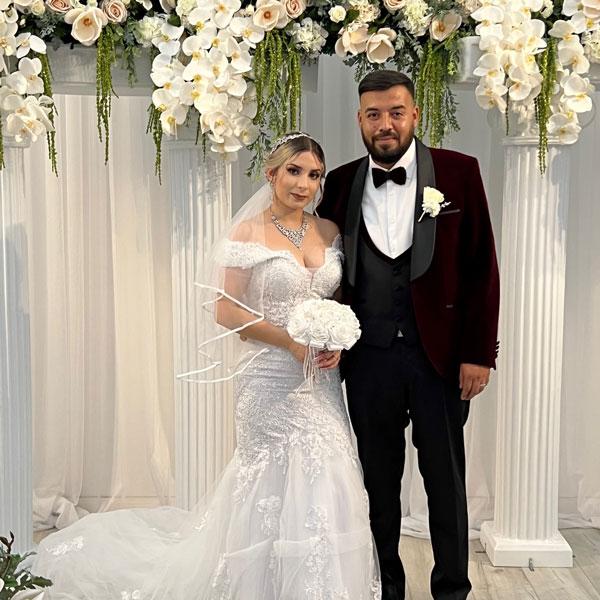 Why Choose Our Lynwood Wedding Chapel?
Our Lynwood Chapel is not affiliated with any specific religion or faith, so no matter what you believe, you can enjoy a lovely union at our chapel. Our professionals are fluent in both English and Spanish as well. We know how much effort your big day requires, which is why we offer access to a wedding planner, photographer, and officiant. We offer various packages and marriage service options to choose from. Our goal is to make your dreams a reality. No matter what your wedding vision looks like, we will work with you to make it happen. Our Lynwood chapel is a great place to start.
Experience a Day You'll Never Forget
The Lynwood, CA Chapel is a lovely, local venue that will ensure you and your guests experience a day that everyone will remember. With our onsite professionals, your entire wedding will be covered from start to finish. Not only do we help plan weddings, but we can also accommodate short-notice civil weddings, and we offer vow renewal packages. No matter what your special day looks like, our team can provide the necessary decorations, seating charts, marriage licenses, and more. Trust our professionals today so that you, your partner, and your loved ones can experience your wedding day without worrying about all the details. Save money on an all-inclusive wedding venue today and reach out to our team to schedule a day you will always cherish.