Make Your Wedding Dreams a Reality
Do you want your wedding day to stand out from all the rest? Amor Wedding Chapel offers wedding chapels for rent Serving Long Beach, CA residents and those living in the surrounding areas. Our wedding chapels in Long Beach are intimate, gorgeous, and spacious. We offer all-inclusive packages so our professionals can take care of everything you need for your special day. Our venues are the perfect spot to host a magical day that you, your partner, and your guests will remember for years to come. Whether you are looking to have a large celebration or a small vow renewal ceremony, we can accommodate. From marriage licenses to decorations, we do it all. Reach out to our wedding planners today to make your wedding dreams a reality.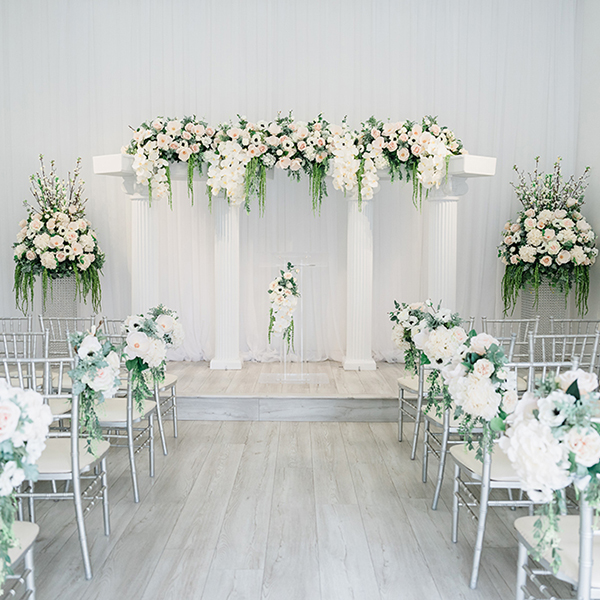 Sit Back and Enjoy the Magic
Have you always dreamed that your special day would take place near the beach? Our Long Beach, CA wedding chapels can make those dreams come true. With affordable marriage packages, you won't have to worry about spending too much on your ceremony and reception. We don't skip out on quality, either. Our team of professionals will take care of all the details, including marriage licenses, officiants, lighting, seating, catering, music, photography, and everything else you need to make your big day happen. We have helpful professionals onsite that will ensure everything runs smoothly, from the wedding march to the last dance.
Experience Our Long-Beach Wedding Venues
Whether you want your wedding day to be small and intimate or you're looking to host a larger crowd, our wedding chapels in Long Beach, CA are the perfect venues to do both. Our chapels are located near other Long Beach attractions such as The Queen Mary, Aquarium of the Pacific, and Downtown Long Beach. If you are looking for an exciting night out after your reception or to host out-of-town guests, our chapels are in the perfect location to have just that. The friendly staff at Amor Wedding Chapel is ready to help you plan the wedding you've always dreamed of. Explore our wedding packages online today and reach out to our team to get a free estimate on your ceremony.